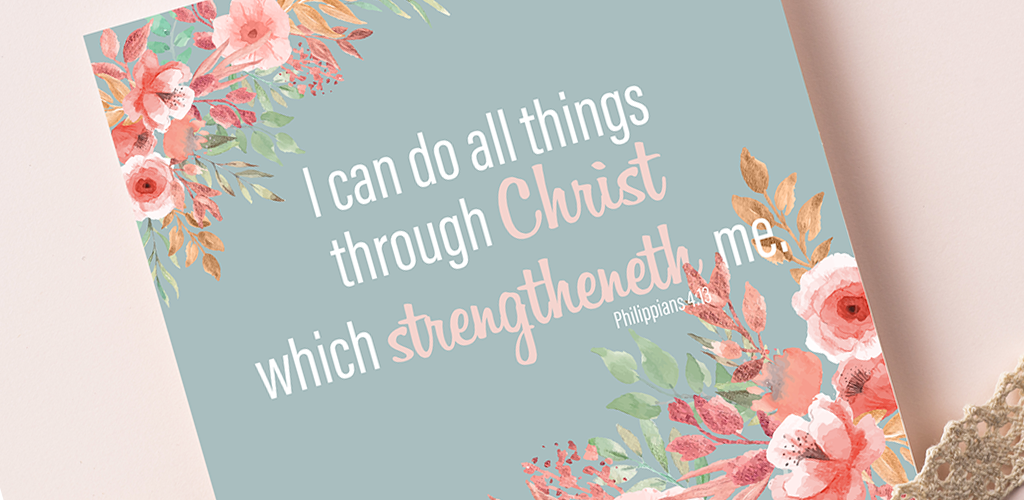 Welcome to 'Iron Sharpens Iron', a family run Christian gift company based in County Armagh, Northern Ireland. This company has been born as a result of our main graphic design and print business. We take such pleasure in helping our clients develop their different Christian ranges, that we felt it was time to start our own!
As a husband and wife, we have been in business together for over 13 years and developing our own range of stationery and gifts was a natural progression. We have a wonderful team behind us and have thoroughly enjoyed taking this leap! We have decided to commence this new brand, by focusing on our printed ranges. These have all been designed in house and we love them! Over the next few months, we will introduce other ranges we are progressing.
When deciding what name we should call this wee business, we spent much time exploring the scriptures, to see if we could take some inspiration and be led to a suitable name. When reading a passage in Proverbs, we came across a verse which speaks of friendship, accountability and encouragement. In Proverbs 27 v 17 we read "Iron sharpeneth Iron; so a man sharpeneth the countenance of his friend" (KJV). This verse really spoke to us in many levels about the way we interact with family, friend, clients, co workers etc.
The concept of "iron sharpening iron" clearly implies the presence of at least two pieces of iron. Separately, both blades would be dull and very inadequate. One tool may only become sharper without the presence of the other. We feel that in this simple, Proverb God is illustrating to his followers, an important biblical principle. God desires for us to live and serve him, with other like minded believers. In doing this, he hopes we will nurture each other and build loving, compassionate relationships with each other.
When forming these relationships we must consider: Are we rubbing off on each other for good, or are we rubbing off on each other for evil? Are we lifting one another up, or are we pulling one another down? We can lift each other up and tear each other down just as easily.  In this modern world, events and circumstances we find ourselves in, make it even easier to hurt each other and not necessarily always be accountable for our actions.
This proverb, however reminds us that we are accountable and as Christians we have the responsibility before God to ensure we are striving to 'rub off' on each other for good. In order to do this we must continuously work on our own actions, demeanour etc. If we aim to work on ourselves, then the projection or outward appearance of our inner selves, will be right, and it will have the right kind of impact on those around us.
We hope that our range of cards, frames, stationery etc will be used in an attempt, to uplift, encourage and prosper our fellow Christians. We also hope that they may be used to speak to non-believers by lifting them up and witnessing to them. We are currently selling our range through several Christian bookstores and through our own Facebook and website.
 If there is anything you see and would like to personalise, please let us know. We frequently produce bespoke cards, bookmarkers, notebooks for various churches and children's organisations. We also specialise in producing lots of 
church/children's work stationery, for example: Attendance registers, Attendance certificates, Exam certificates, Youth Ministry Motivation Certificates, Gift Vouchers, Banners, Mission Publicity Material, Youth Invites, Programs, Church Magazines, Notebooks, Service Notes. 

Get in touch if you think we can help!